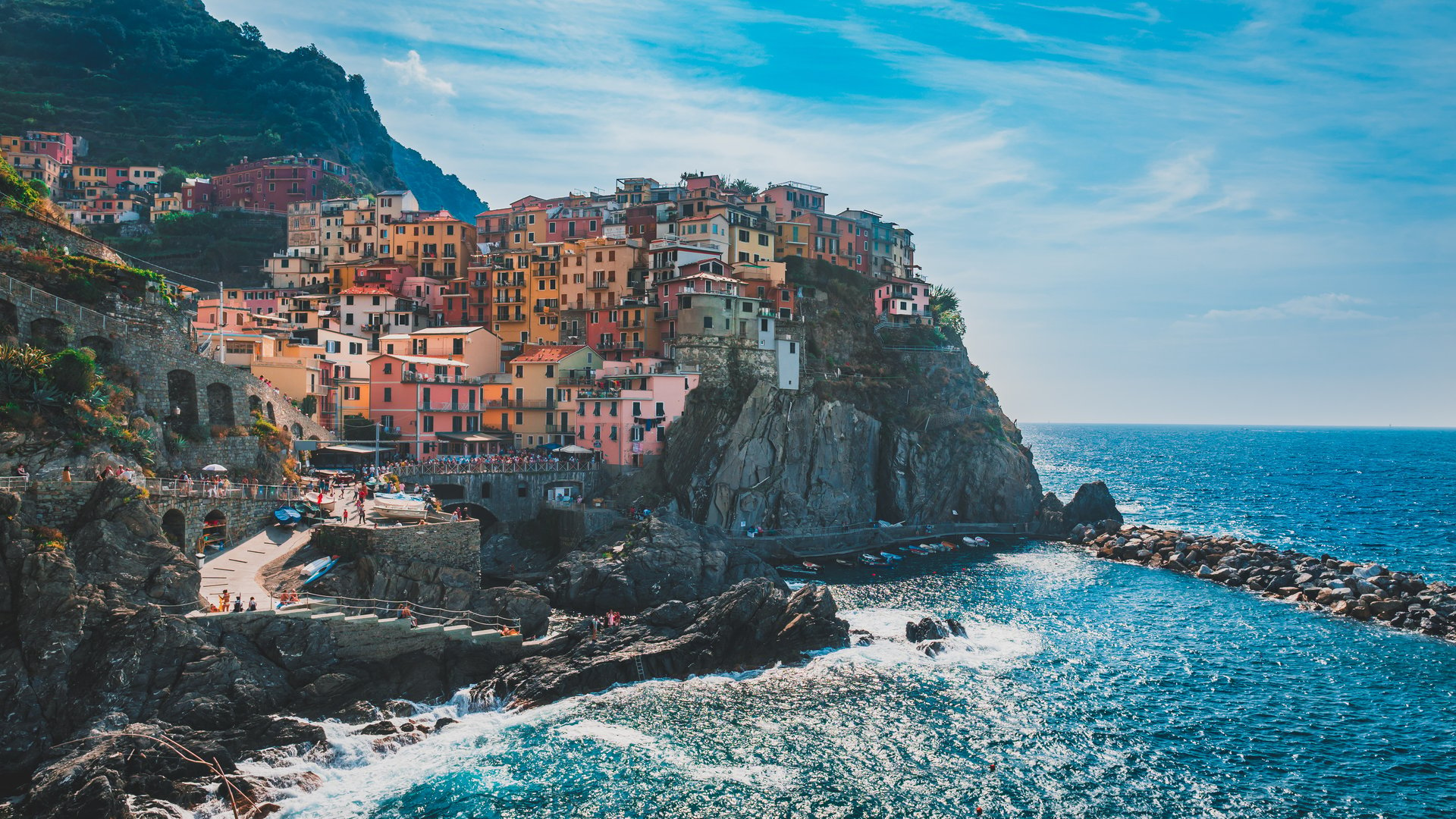 Top 10 places to visit in Liguria 2023
Best places to visit in Liguria Italy
Liguria, located in north western Italy, is known for its stunning coastline, charming seaside villages, and delicious cuisine. Here are some of the best places to visit in Liguria:
Cinque Terre: This UNESCO World Heritage site is a collection of five colorful fishing villages (Riomaggiore, Manarola, Corniglia, Vernazza, and Monterosso) perched on the cliffs overlooking the sea. Each village is unique and offers breathtaking views, hiking trails, and fresh seafood.
Portofino: A glamorous resort town, Portofino is famous for its picturesque harbor lined with colorful buildings. Enjoy the luxurious atmosphere, browse high-end boutiques, and dine at waterfront restaurants. You can also hike to the nearby lighthouse for panoramic views.
Genoa: The capital of Liguria, Genoa is a vibrant city with a rich history. Explore the historic center, wander through narrow alleyways, and visit landmarks such as the Palazzo Ducale, the Genoa Cathedral, and the Aquarium of Genoa, one of Europe's largest aquariums.
San Remo: Known as the "City of Flowers" and host of the famous Italian song contest, San Remo is a charming coastal town. Stroll along the promenade, visit the elegant casino, and explore the picturesque Old Town with its narrow streets and colourful buildings.
Camogli: This small fishing village is often overshadowed by its more famous neighbors but is a hidden gem. Enjoy the relaxed atmosphere, take a boat trip to the nearby San Fruttuoso Abbey, and indulge in the local specialty, focaccia.
Lerici: Situated on the eastern coast of Liguria, Lerici offers beautiful beaches and a medieval castle overlooking the Gulf of Poets. Take a boat ride to the nearby Palmaria Island or visit the neighboring towns of Portovenere and La Spezia
Santa Margherita Liguria: This elegant resort town is known for its charming waterfront, Belle Epoque villas, and lush gardens. Relax on the beach, visit the Villa Durazzo and its beautiful park, or take a boat excursion to nearby attractions.
Alassio: A popular destination for beach lovers, Alassio boasts a long sandy beach and a charming promenade lined with palm trees. Explore the medieval center, enjoy water sports, and taste the local delicacy, "baci di Alassio" (hazelnut chocolates).
Savona: With its historic center, medieval fortress, and sandy beaches, Savona offers a mix of cultural and seaside attractions. Visit the Priamar Fortress, wander through the narrow streets of the old town, and relax on the nearby beaches.
Chiavari: This delightful town is known for its beautiful architecture, historic center, and lively atmosphere. Explore the narrow streets lined with colorful buildings, visit the Basilica of San Giovanni Battista, and relax on the beach.